After seeing people I used to kind of know have a...
I'm not sure if I really knew any of them If they dramatically changed once I  lost contact with them If someone did 1 tiny little thing thing to annoy the others If one had some kind of terrible past If one was repeatably given new chances If the person who is right is the one I knew first or second If the one who is right is the one who was there for me or not If it even matters who...
SIGNAL BOOST: Hacker scare.
akemipocky: legolokiismighty: I'm spreading the word, because it really is better to be safe than sorry. And even if I have not met most of you, my followers, I would hate for this to happen to you. Oh shit, now I'm scared shitless… Once I find out how to hack through tumblr I am posting a message saying "Warning. There is a dangrous bug going around tumblr" Really, you guys...
brainedbysaucepans: not-reality: brainedbysaucepans: Just took a look art the price list for BUCK. Fuck that shit. There's better things I could spend that money on. This is common consensus around these parts, yes. I'm kind of disappointed, cos I was genuinely looking forward to it. Ah well, I still have MCM and my LARP group to keep me entertained. Where you going to go as a vendor...
urban-meadows: life without friends to share it with is worthless Let friends without your life to enjoy is empty.
Tumblr is for ranting, So here come BUCK
BUCK, the badly acronymed Brony UK Convention (Which I normally refer to as BUCK:con because of how generic a name it is) Is a Brony Convention in Manchester UK. Now I have serious doubts about BUCK, and here they are: One ticket costs: Earlier today BUCK put tickets up for sale. The costs where, as expected, higher than last year. But they are higher by a lot! Standard entry has raised from...
The Daily Mail: Fire Richard Littlejohn for... →
kfrohman: cavicavicavatina: This atrocious behaviour needs to be dealt with, this man has ruined her fucking life, and led her to feel it worthless and end it. Please, please sign it. I don't usually reblog these things but for fuck sake this asshat needs ousting. Only one question remains: Shotgun or chainsaw? This is also an example of why the world needs the POV gun.
Reblog And See What People Want From You!
askboxmemes: 1. A baby 2. A second chance 3. Sex 4. Kiss 5. Friendship 6. To chill 7. To cuddle 8. A long term relationship 9. A good laugh 10. An apology 11. A hug 12. Be my bitch 13. Be my sex buddy 14. Simply to be mine 15. MY BED. NO CLOTHES. NOW. Why the hay must most this shit be sexual. Here is the subset of the original list which are activities I will do.
Perks of being an android pony
kfrohman: teithepony: Build in MP3 Player Integrated heating/cooling systems Root access to your brain.
This will be my last post (until I ugrade to 16 bits) So I wanted to end with an important question: HOW THE HAY DO I HAVE 55 FOLLOWERS Also do any of you want to meet up for coffee and hugs?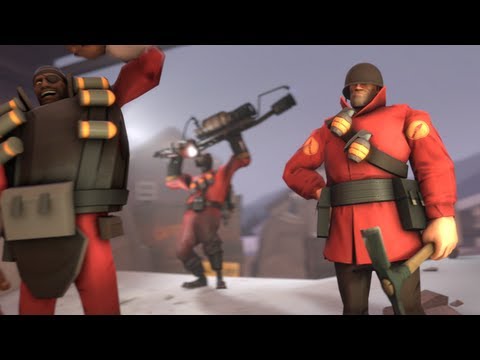 Foxytail's tumblr: Do you ever get that feeling... →
djfoxytail: It's late at night. You're tired, yet your body won't fall asleep. Your mind wanders, thinking about why you can't sleep, all the things you could be doing yet there you lay, eyes wide shut, unable to shut down. And then, like some cruel joke, like a snowball at the top of a hill, you think… Everyone thinks this way. See related video by charlie is so cool like - I'm...
1 tag
3 tags
ask-cratey-and-muffinmare: ((I tried making an update yesterday but I manged to mess it up, the issue is I quite like the guide lines I draw but always hate the resulting art. I might just go back to fully tracing vectors… Feels like its not art though, like im not learning. Advice on drawing Ponies welcome and I am thinking about retrying the draw in a stream, for feedback)) ((Find enclosed...
1 tag
1 tag
1 tag
1 tag
FiMFlamFilosophy: New store! →
petirep: fimflamfilosophy: In case some of you didn't catch Petirep's post, we've just opened up a store on http://www.dawnsomewhere.com/. I've never much liked the idea of a donation bar, so we're hoping this will be a great way to enable us to travel to cons and so on while still providing you guys get… Album is now available! Huzzah! Just wait till I have money!
1 tag
1 tag
4 tags
1 tag
Next commission queue - 18th September!
kfrohman: bitterstitches: Unfortunately, I won't be reserving any spots. It'll all be first come first serve, so as soon as it's the 18th, feel free to spam me with emails!  I also would like it if people interested in a spot would email me. It's just easier to keep track of.  I will only be taking one Rainbow Dash commission.  Email me at: bitterteashop@hotmail.com for any questions! ...
1 tag
1 tag
SMBC - You live 11 times
1 tag
Letter to the Editor
asksketchpony: Hay… I'm sketch… I got my cyberpony friend to help make this computer. And with some help from Twilight I'm taking over this Tumblr for a minute. TO WHOEVER RUNS THIA BLOG;…. It seems I'm connected to you in some way. Now my drawing skills have been lacking lately… I can only assume it's from you. So I sketched out a little comic for you. DRAW FROM THE SHOW! objection...
I have this strange desire to do cheesyboom ships hmmmmm
Open letter to bronies thanking you to being...
An open letter to bronies and other awesome people: (With particular directioning towards: Foxytail,Flash, Grey Nightmare, Testyal1, Yeti, Muesli (Catastrophic Moggy), ePONYmous, That One Colt, DanSze & PinkieThePie Alteran Ancient, Electrokitty, Fire sparkle, LezliDax, Little Emerald & KFrohman) 1)Thank you. Ok that is it you can all go home now. (This post now gets very long and kind of...
4 tags
Exploiting the train cost system
Attention UK based train users This can save you around 1/3 of train travel And whats the catch - nothing except you have to do a little extra work. So what is it? When traveling around the UK trying to get to pony meets I have spent a lot of money. Even with the first saving tip of a 16-25 railcard saving me 1/3 I am paying alot. But recentlly I acidentlly found out that a return from my home...
Love you too
All the guys on my tumblr chrushes that follow me liked that post I love you guys too
9 tags
1 tag
Back and able to post
Ok so I have now finished the out of house portion of my holiday, 3 weeks in Californa followed by Buck. I will now be getting around to uploading pictures of ALL OF THIS. Pictures will be most likely be in embedded minus galleries due to the amount of them. I'll start with Buck since the other Buckateers will want to have a peek then do my holiday inline with when I took them apx 3 weeks...
1 tag
Rainboom Is a blog I have seen alot and have repeatlly told my self to follow, but I just realised I must have kept getting sidetracked because I forgot too. Also its my birthday and i cant hold all these happybirthdays
Scootaloo's Big Adventure!!: OoC: Well fuck. →
scootventure: Okay, to be honest yesterday's post was just an attempt for me to buy time, but fuck, my lack of art mood makes this sorta unavoidable. Long story short, Lauren announcing she planned to make Scootaloo handicapped scrambled my interest in ponies. I'm not really comfortable explaining WHY it did…